Selecting and Certifying Internal D&I Facilitators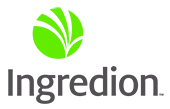 Selecting and Certifying Internal D&I Facilitators
Challenge
Delivering on our strategy to promote diversity and inclusion is key to our success and ability to maintain our competitive advantage.  People are core to our business and we employ more than 11,000 people and serve customers in more than 120 countries.  We wanted to involve our existing employees in the process of delivering D&I education to cultivate an open-minded, global company culture thereby creating a workplace where different perspectives are valued and embraced.
Actions
Ingredion was ready to further its focus on D&I and initiated an open selection process calling on hourly and salaried employees to become D&I Education Facilitators to participate in this major education effort across the company's U.S. locations.  Once the team of D&I Facilitators was selected, they participated in a robust certification process to prepare them for delivering the education sessions.
Outcomes
Forty-two employees across seven U.S. locations applied to become D&I Facilitators.  Working alongside a leading third-party organization, The Kaleidoscope Group, the final applicant pool was narrowed to 14 employees (three hourly and 11 salaried), with representation from four locations.  Employees participated in a comprehensive education and training process over a three-day period to become certified to offer education in the area of diversity and inclusion throughout the workforce.  To ensure a future, talented pool of diverse employees, Ingredion provided the right resources and an environment that supports the growth and development needs of existing employees.
There are several major benefits of certifying internal Facilitators.  The Facilitators will develop their own skills in a number of areas, including an increased understanding of diversity and inclusion concepts and advanced facilitation skills.  The Facilitators will also gain exposure to other departments, sites and leaders, which will broaden their network and deepen their understanding of the business.  Lastly, pairing Ingredion Facilitators with external Facilitators from Kaleidoscope Group will provide the right balance of credibility, expertise, and pragmatism. 
Diversity is an invaluable asset for our business and we are a company that thrives on the diverse ideas and skills of its people.  We are continually taking action to increase the diversity of our workforce and create a welcoming and inclusive culture to help us maintain our competitive advantage.
Get In Touch
Learn more about what organizations are doing to act on diversity and inclusion.
Contact Us