Illinois CPA Society High School Outreach Initiative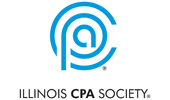 Illinois CPA Society High School Outreach Initiative
Challenge
In the U.S. and in Illinois, minority representation in the accounting profession is far lower than it should be. In 2014, the U.S. Department of Education identified that 28% of undergraduates were Black/African American, Hispanic/Latino, Asian/Pacific, Two or more races, and Other in Illinois. That same year, only 7% of accounting students were Black/African American and 7% were Hispanic/Latino, while the general U.S. population was 17% Black/African American and 13% Hispanic/Latino.
Actions
In Spring 2017, we launched a High School outreach program to increase the number of Black/African American and Hispanic/Latino students enrolled in accounting programs in Illinois. We created partnerships with educators, administrators, and key stakeholders across Illinois in efforts to change the face of accounting. This initiative aims to increase awareness of the accounting profession among minority students and prepare them for success, as well as share with them what an incredible and interesting life an accounting career can provide. As part of the program, we engage diverse accounting professionals to volunteer their time sharing their professional experiences with the students.
Outcomes
Since Spring 2017, ICPAS staff and more than 40 volunteer members have visited more than 20 High Schools and engaged over 1,100 students. About 75% of the students we reached were underrepresented minorities. Their interest in choosing accounting as a major increased 40% after the presentation and 93% answered that the presentation was Very Good or Good.
In order to increase diversity in our profession, we must do a better job at conveying what it is accountants actually do to members of our diverse communities. The career possibilities are endless, which is why our high school outreach efforts strive to create awareness and encourage minority students to choose to major in accounting.
Get In Touch
Learn more about what organizations are doing to act on diversity and inclusion.
Contact Us