Gallagher Connect Partners: Cultivating Trusted Relationships between Diverse Partners and Gallagher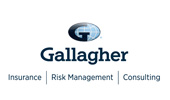 Gallagher Connect Partners: Cultivating Trusted Relationships between Diverse Partners and Gallagher
Challenge
At Gallagher, we are committed to doing what is best for our clients. Gallagher Connect Partners shares in and supports this mission by cultivating trusted relationships between diverse partners and Gallagher to better serve our clients. By promoting Partner specializations and mutually servicing accounts, together, we aim to reduce our clients Total Cost of Risk and to deliver value to clients. In doing this, Gallagher Connect Partners begins to expose diverse insurance suppliers to experiences and networks that ultimately strengthen their business and expose them to new opportunities.
Actions
Gallagher Connect Partners refers to our network of minority, women and other diverse certified partners that were strategically selected based on their unique perspectives and capabilities. Gallagher Connect Partners cultivates these relationships through:
Putting clients first and doing what is in their best interest
Helping to increase diversity within the insurance industry
Helping our diverse Partners go after larger accounts, and invest back into their business
Delivering creative solutions born from collaboration with specialized Partners
Ensuring a mutual responsibility to service accounts, and working inclusively with our Partners
Providing clients with world-class service
Sharing intellectual capital and supporting partner growth
Providing partner access to self-insured pool programs, captive solutions and additional alternative risk structures
Being on the cutting edge of innovation in the industry
Selecting products and services from more than 150 insurance carriers
Enriching culture and improving products and services from diverse partnerships
Outcomes
In addition to helping our Clients achieve their supplier diversity goals, Gallagher Connect Partners gives our Sales Teams access to Gallagher-approved partners focused on delivering high quality solutions to meet our Clients' needs. Co-brokering with Partners enables learning and growth for us and our Partners, which better positions both of us to serve our clients.
The whole idea of an inclusive culture is about bringing different perspectives around the table to better serve our clients.  If we only listen to handful of perspectives, we're just not going to do as well.  I personally, am very involved in making sure that what we do as an organization is focused on this.  Every single chance we get, we should include the opportunity to become even more inclusive as an organization.
For us, the CEO Action for Inclusion pledge provides us an opportunity to align with and learn from other organizations working to bring about similar change. At the end of the day, it's our people that make a difference for our clients, the communities we work in and the lives of millions of people who put their trust in us.
Get In Touch
Learn more about what organizations are doing to act on diversity and inclusion.
Contact Us