CEO/Executive Commitment Makes Diversity and Inclusion a Strategic Priority Engaging Global Leaders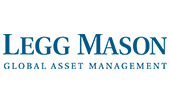 CEO/Executive Commitment Makes Diversity and Inclusion a Strategic Priority Engaging Global Leaders
Challenge
Diversity and inclusion has been of longtime importance at Legg Mason and over the past ten years we have sharpened our focus including the launch of our network of Employee Resource Groups (ERGs) five years ago. While we had many employees involved in our awareness building initiatives in pockets of the organization, particularly via our ERG events, we were not gaining the desired level of traction throughout the firm.  We realized that the terrific grass-roots efforts, awareness, and robust dialogue, which was happening via our ERG Network, needed to be elevated to the highest level of the company to facilitate further engagement and progress in the areas of recruitment, engagement and retention. To do that effectively, we needed to make it a clear to our leaders that engaging them on this issue was a priority.
Actions
In January 2016, a critical inflection point in our diversity and inclusion journey occurred with the creation of the firm's Executive Diversity Council (EDC or "Council") and the endorsement of diversity and inclusion as a strategic business imperative by Legg Mason CEO, Joe Sullivan. With executive sponsorship of the Council, and appointed senior global leaders from the business areas, this team was well positioned and supported to advance our efforts in diversity and inclusion. We also leveraged and further developed partnerships with Human Resources, particularly around recruiting and retention/leadership development, and Corporate Social Responsibility (CSR). Additionally, we connected our diversity and inclusion work with our leadership development programs and annual capstone projects. Lastly, we included the critical voice of our ERGs on the Council as the ERG Network Chair is also a member of the EDC and serves as the important liaison between both entities.
Outcomes
All of the above factors have accelerated the firm's diversity and inclusion journey and have engaged leaders and employees across our global offices in new ways. Through this shared journey, we are reviewing diversity and inclusion as it relates to the areas of leadership, recruiting, talent retention and development, and metrics and accountability and are building out corresponding programs, and we initiatives.
We have also seen greater awareness and advocacy across the firm. Diversity and inclusion have become regular topics at our quarterly all-employee town hall meetings and are part of our business strategy and vernacular. Additionally, we have started a diversity and inclusion peer roundtable at our headquarters location whereby we can access the expertise of local colleagues, and share/exchange best practices on an ongoing basis. 
Importantly, we have also realized through this journey that our Council is not as reflective of our employee base as we would like it to be and we are looking to improve our model to be a better representation of our population. Additionally, we are considering evolving a Council structure that would be optimal for regional global engagement as approaches to diversity and inclusion, and key areas of focus, vary around the world.
While there will be unintended blind spots, moments of vulnerability, and opportunities for continued improvement, we are strongly committed to advancing diversity and inclusion at Legg Mason and in the workplace. We are proud to participate in this important pledge of accountability and look forward to our collective progress and wins in this important space.
Get In Touch
Learn more about what organizations are doing to act on diversity and inclusion.
Contact Us