Work/Life Flexibility and Benefits Nixon Peabody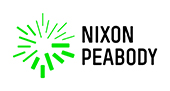 Work/Life Flexibility and Benefits Nixon Peabody
Challenge
We recognized that some of our attorneys returning from an extended parenting leave were struggling to balance their work responsibilities with their new family needs.
Actions
Earlier this year, NP announced a new policy geared toward improving retention and accommodating parents returning from an extended parental leave. The policy provides that all full-time primary caregiver associates and counsel returning from a parenting leave of at least three consecutive months will receive a reduced billable hour expectation while receiving full-time pay for the first six months following the leave. At the end of this six-month period, associates and counsel may choose to seek a reduced schedule in accordance with the firm's flexible work policies or return to full-time obligations and expectations. This gender-neutral policy is designed to help all primary caregiver associates and counsel transition back to full-time work. The policy acknowledges that attorneys may need time to adjust to balancing work obligations with new family responsibilities. It also acknowledges that it often takes time to "ramp up" when returning from an extended leave of absence.
Additionally, NP has revamped its Flexible Work Arrangement Policy. As technology and new expectations about work evolve, so must our workplace practices. The updated policy includes flex time, flex place and reduced work schedule options for all firm attorneys and eligible staff. Law firms are recognizing that flexible work arrangements for those who are interested increases morale, employee engagement, job satisfaction and productivity while empowering people to more effectively manage their work and life responsibilities.
Outcomes
Since its launch earlier this year, five attorneys have participated in this initiative. The feedback we received from across the firm is tremendously positive. The goal of this policy is to provide primary caregivers returning from a parenting leave of at least three consecutive months with time to adjust to their new family responsibilities while also acknowledging the time it takes for a full-time attorney to ramp up upon his or her return. The gender neutral policy is also intended to create greater inclusion in recognition that traditional roles are changing and our organization must adapt accordingly.
In order to succeed in attracting and retaining top talent, we must address the intergenerational differences and work-life desires of each generation at different stages in their careers. People who are good at what they do, fit the flexibility into their lives quite well. They're professional, they get the job done, whatever the time, and wherever they are.
Get In Touch
Learn more about what organizations are doing to act on diversity and inclusion.
Contact Us