Winning Work: Business Development Training for Minorities and Women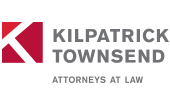 Winning Work: Business Development Training for Minorities and Women
Challenge
In order to be successful in today's legal market, our partners must be excellent lawyers and also be successful in developing business.  We tend to heavily focus on specific legal skill development with our associates and by the time they become partners we expect them to successfully develop books of business even though they have not received extensive training on how to effectively do it or had many opportunities to practice. 
Actions
In response to our desire to develop and expand pitch skills among women and minority associates and counsel, we leveraged the Minority Corporate Counsel Association's (MCCA) Blueprint Program – a program built on interactive hypotheticals designed to help teach skills for winning new work from clients.  A number of our Hispanic/Latino attorneys participated in MCCA's Blueprint Program at the 2016 National Hispanic Bar Association meeting, and  strongly recommended that we worked with MCCA to discuss the design and expected outcomes of a similar program for the firm. We assembled a team of professional development and diversity & inclusion professionals including the Hispanic/Latino partner who brought the idea for the program to the firm to discuss and create our program,  "Winning Work."  Women and minority senior associates and counsel in our Atlanta office were invited to a half-day session where they received pitch training and then were divided into four teams for a mock pitch competition.  Four in-house counsel from various firm clients served as judges of the pitches and also provided participants with real-time, substantive feedback.
Outcomes
The program was very successful and received positive feedback from participants and outside counsel. It was offered again during new partner orientation later in the year and will incorporated into future development programs in 2018, as well.  We are working to determine how to offer this successful program in other offices.
I am proud that Kilpatrick Townsend's workplace is an environment that fosters diversity, inclusion, respect for the views of others, and fairness to all regardless of race, ethnicity, gender, sexual orientation, religion, veteran status, and physical ability. We are a stronger and better firm as a result of our commitment to these core values. But the challenge is to continually stay focused on making sure we are doing what we can to enhance our diversity and inclusion priorities.  In the ever-evolving legal industry, we need to attract (and keep) top-tier talent so we are always in the position to focus on doing our best work for clients and making a positive difference to the communities we serve.
Get In Touch
Learn more about what organizations are doing to act on diversity and inclusion.
Contact Us