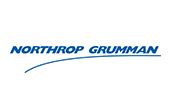 Veterans Inclusion Committee
Analysis
The Veterans Inclusion Committee commissioned in-depth data analytics on the entire military veteran employee lifecycle.
Data analytics were developed that explored hiring, representation, promotions, development and terminations of the veteran population compared to the non-veteran population.
Internal focus groups were conducted around the country to gain qualitative data around veterans trends and issues.
Consultations with external strategic partners were held to gain insight into veterans inclusion best practices.
Recommendations
Based on the in-depth analyses, veterans retention stood out as an area of opportunity.
The Veterans Inclusion Committee (VIC) targeted four focus areas to improve retention: Onboarding, Education and Development, Mentoring, and Community.
Implementation
To address the four focus areas, 13 recommendations were proposed and implemented by various functions, including Diversity and Inclusion, HR, Benefits and Talent Management.
Created a veteran's new employee onboarding portal.
Developed a veterans new hire employee packet.
Created a veterans specific benefits link.
Communicated executive commitment for our military veteran employees.
Secured military cultural awareness training for recruiters, hiring managers and employees.
Developed transition training for military veteran employees.
Created a Navigator program for recently hired veterans and started an auto-enrollment for our wounded warrior hires.
Modified our mentoring system so veterans can identify other veterans for mentoring opportunities.
Enhanced our Veterans Inclusion Committee to include more members and levels within the company, as well as established working teams to ensure accountability of program success.
Supported our veterans ERG (VERITAS) to build and support the veteran community within the company.


Held our first annual company-wide Veterans Summit in May, 2017.

Veterans employment issues to be reviewed quarterly within all business units to monitor and track our success.