Urban infrastructure investment and community involvement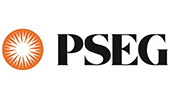 Urban infrastructure investment and community involvement
Challenge
In October 2012, Superstorm Sandy left disastrous impact along the East Coast, including PSEG's core areas of service. As part of the recovery effort, we needed to upgrade a critical switching station in Newark, NJ. Neighborhood partners strongly opposed the upgrade and threatened to halt the project. We learned that, while we had always taken deep pride in our community investments, our headquarter neighbors felt that our company had been out of touch with their needs and circumstances.
Actions
The polarizing circumstance brought our business and community leaders together in a dialogue that created an opportunity for us to listen, empathize, and design a solution that met the service needs of our customers while also honoring, celebrating, and investing in the neighborhood.
Outcomes
The outcome was a celebrated community art project featuring 14 artists (6 from Newark) on the 30-foot walls of the new station, and a commitment by the business to seek to strengthen our talent recruitment and training of Newark residents. The switching station upgrade, originally perceived as a pending eyesore, was transformed into a positive sign of neighborhood pride and renewal. It also became a company case example illustrating how empathy and inclusion, particularly in times of conflict and with both internal and external partners, can lead to enlightened leadership and mutually beneficial outcomes.
As we work to make electric service more reliable for the communities we serve, the core of our mission, we also strive to foster dialogue and more deeply understand the needs and priorities of those living in our service areas and near our facilities. Doing so helps us to better ensure that the service and support we provide is felt to be relevant and in partnership with our neighbors.
Get In Touch
Learn more about what organizations are doing to act on diversity and inclusion.
Contact Us