Unconscious Bias Training at Aerospace Corporation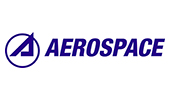 Unconscious Bias Training at Aerospace Corporation
Challenge
We realized that the problem of unconscious bias was undermining efforts to hire diverse employees and discouraging openness to constructive and valuable ideas presented by minority and female employees.
Actions
Unconscious Bias Training was instituted on a bi-annual basis to inform managers of this problem and provide a forum for managers to explore how we can strengthen our culture of inclusion by addressing and attacking biases. We have partnered with an integrated diversity, inclusion, and engagement consulting practice to bring awareness of unconscious bias and insider/outsider dynamics. 
The two-hour mandatory sessions are facilitated by group discussions. The goal of training is to raise awareness and instill recognition that we all have biases and must take steps to control and minimize bias in our decision making.
Outcomes
These action plans have empowered our managers to apply these newly adopted concepts to their day-to-day decisions. The workshops have also inspired managers to build diverse pipelines of talent by participating in recruiting activities at diversity events and, creating internships with diverse representation.
To provide greater hiring agility for high-demand candidates of diversity, Aerospace launched a new initiative empowering recruiters to make on-site "Letters of Intent" offers. For instance, during recent events such as the Black Engineer of the Year Awards and conferences for the National Society of Black Engineers and American Indian Science and Engineering Society, Aerospace offered 17 letters of intent.
At Aerospace, our people are our greatest resource. We rely on the brightest and most skilled individuals in the aerospace and engineering industry to confront the most complex and formidable problems in space. The vast breadth and difficulty of these challenges demands that we recruit, employ, and retain a diverse workforce whose rich backgrounds provide an expansive vista of perspectives needed to generate solutions that ultimately advance our nation's security and well-being. A diverse workforce is also critical to supporting our efforts to generate innovations that not only promote mission success for our partners in industry and government, but also push the frontiers for what is possible in space.
Get In Touch
Learn more about what organizations are doing to act on diversity and inclusion.
Contact Us