UMBC Postdoctoral Fellows Program: Recruiting Diverse Talent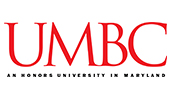 UMBC Postdoctoral Fellows Program: Recruiting Diverse Talent
Challenge
Institutions of higher learning often attribute their lack of success in diversifying their faculty to a limited pool of available minority candidates within specific disciplines and/or the intense competition between universities for those candidates.
Actions
The UMBC Postdoctoral Fellows Program for Faculty Diversity is designed to identify and support promising recent doctorate recipients who are committed to diversity in the academy and to prepare those scholars for possible tenure track appointments at UMBC. These efforts particularly target, but are not restricted to, members of groups that historically have been underrepresented in the professoriate.  Fellows receive a salary, research support, funding for conference travel, and all faculty privileges at the university during the two-year term of appointment, and during that period they also conduct their research and teach one course a year in the host department. Each fellow is provided teaching and research mentors and specialized professional development opportunities across the campus. Departments compete for candidates through an open national search conducted by the campus. Fellows are evaluated for conversion to a regular, tenure-track faculty position at the request of the host department during the second year.
Outcomes
Since the program was launched in 2011, 75% of our postdoctoral participants moved on to faculty positions at UMBC or at other institutions of higher learning. The members of the latest cohort were all converted to tenure-track faculty positions at UMBC, and the incoming cohort is triple the size of the original cohort. Based on the success of this program, UMBC has just launched an Emergent Faculty Program, which targets early career diverse faculty in the natural and mathematical sciences.
One lesson we've learned though our work on a range of diversity initiatives is that success depends in large part on changing campus culture. That is very hard work. Yet by engaging our community in frank conversations about the challenges facing different groups, we've found that more and more people recognize both the potential and the achievability of inclusive excellence.
Get In Touch
Learn more about what organizations are doing to act on diversity and inclusion.
Contact Us