Together We Grow: Advancing American Agriculture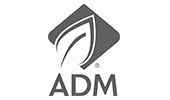 Together We Grow: Advancing American Agriculture
Challenge
At ADM, we believe providing better nutrition for consumers worldwide is a noble goal—and it is important that we do it the right way. As a global business in an increasingly global economy, diversity and inclusion are not merely goals for ADM—it is the reality of the environment in which we do business. 
If current projections hold, there soon won't be enough qualified graduates to fill the roughly 58,000 job openings available each year in food, agriculture and related fields. The food and agriculture industries need a talented pipeline of employees from a wide variety of backgrounds if we are to continue to feed a rapidly growing population.
Actions
ADM founded and currently leads Together We Grow: a cross-functional council representing industry, academia, NGOs and legislative bodies that is working to grow the pipeline of diverse talent within the industry. Together We Grow is identifying ways to build an inclusive workforce with the skills, capabilities and competitiveness to make American agriculture a leader for generations to come. 
We know that the sum or our efforts will be stronger than our individual parts. Together, we are committed to:
Sharing best practices and data.
Creating awareness in grades K-12 to educate students on agriculture at an earlier age.
Building a more diverse pipeline.
Deepening collaboration among stakeholders.
Maximizing investment to promote more effective funding platforms.
 We also recognize that meaningful progress is only possible if we hold ourselves accountable, so we've pledged to conduct research to define success and measure ourselves, as an industry, against that definition. 
Video: https://www.youtube.com/watch?time_continue=2&v=MVLh_KmZJRU
Outcomes
Under ADM's leadership, in 24 months Together We Grow has met several times and established clear metrics for information sharing, best practice adoption, coordination between the public and private sectors and captured feedback from a cross-section of educators and interest groups.  
To help shape the next generation of agricultural minds, the coalition encourages student involvement to inform strategies and serve as ambassadors in their communities. Through collaboration with national youth-advocacy groups – including Future Farmers of America (FFA), Agriculture Future of America (AFA), and others – to create awareness and educate students, the coalition has the ability to directly reach over a million students and young people nationwide. By creating awareness and interest among today's learners, we are establishing future agricultural leaders. 
Individually, as companies, we can see incremental change. Collectively, we can shape the future of the world.
A key success factor for businesses today is an inclusive culture and a diverse workforce that can drive innovative thinking among people from a variety of backgrounds and experiences. At ADM, we take very seriously our commitment to these ideals both within our company and the broader agricultural industry. Working with other organizations in the newly-formed CEO Action for Diversity & Inclusion group will enable us to collectively advance diversity and inclusion in the workplace by sharing best practices and working toward common goals.
Get In Touch
Learn more about what organizations are doing to act on diversity and inclusion.
Contact Us