The PepsiCo Transformational Leadership Program (TLP)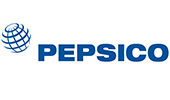 The PepsiCo Transformational Leadership Program (TLP)
Challenge
Diversity can enhance business performance, but only if the proper awareness and focus is in place and the culture and climate to support it.  If companies fail to do this, they will lose the opportunity that diversity of the workforce presents. While this traditional "diversity training" undertaken by many enterprises to date has failed to achieve the hoped-for results, the adoption of Transformational Leadership is making headway (McKinsey, 2012). Transformational leadership as a strategy holds much promise with respect to managing diversity, and as a means to unlock performance potential inherent in heterogeneous teams (Kearney & Gebert, 2009).
Actions
Transformational leadership training alters how people and organizations see themselves - their limits, their possibilities, their circumstances – and how they see others. This is not a traditional learning experience with the intent to transfer knowledge.  In this process, participants discover their blind spots, their automatic ways of being and acting and by shifting the context, build a self-generating capacity and willingness to invent in the moment, speak up, get heard, build trust, take effective actions and really be of measurable impact.  
PepsiCo's Transformational Leadership Program (TLP) endeavors to provide women at the company with key skills that are decisive for success in the workplace: confidence, courage, influence and impact. This program teaches key skills that are decisive for the success of women in the workplace: confidence, courage, influence and impact.  Through a series of experiential learning sessions focused on their current deliverables, participants are able to elevate their impact in business, improve their capability to successfully navigate our matrix organization, increase their resiliency and effectiveness and collaborate with a community of like-minded leaders operating in similar conditions.
Outcomes
The program began in 2015. More than 300 women have participated from more than 20 countries across various functions and levels. Participant outcomes measure greater than peer groups on specific items of various PepsiCo employee engagement tools and demonstrate improved confidence, dominion/agency, and career optimism.
At PepsiCo, our commitment to diversity and engagement is not only a source of tremendous pride; it's also a source of strength. That's why we're working hard to recruit, retain, and advance a diverse group of young leaders, building a team that reflects all of the communities where we do business while empowering those communities to thrive, with a focus on workforce readiness and education.
Get In Touch
Learn more about what organizations are doing to act on diversity and inclusion.
Contact Us