The Hershey Company's Abilities First in Manufacturing Program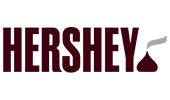 The Hershey Company's Abilities First in Manufacturing Program
Challenge
Hershey recognized the need to effectively transfer the knowledge of its experienced employees to help recruit and expand the company's manufacturing footprint.
Actions
The company's Abilities First in Manufacturing program was launched in 2012 as part of the Hershey's continuing commitment to diversity and inclusion. To support Abilities First in Manufacturing, the company has successfully partnered with local and state non-profits and government agencies that can help Hershey attract qualified individuals in the locations where we do business. These partnerships create support networks with a single point of contact for each plant.
By sharing successes and challenges, PwC's CEO Action for Diversity & Inclusion™ commitment opens the door for companies to evolve existing diversity strategies through access to effective programs and practices from some of the top companies in the world. We are delighted to participate in this important initiative and hope our efforts will serve as an example for others on the path to a more diverse and inclusive workforce."
Get In Touch
Learn more about what organizations are doing to act on diversity and inclusion.
Contact Us