The College of Literature Science and the Arts (LSA) Postdoctoral Fellowships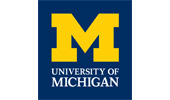 The College of Literature Science and the Arts (LSA) Postdoctoral Fellowships
Challenge
We recognized that we needed to enhance the diversity of our faculty to service the needs of students, and make learning more inclusive and effective across a diverse student body.
Actions
The largest College at the University of Michigan, the College of Literature Science and the Arts (LSA), initiated a two-year postdoctoral fellowship aimed at promoting an inclusive scholarly environment, recruiting and retaining exceptional early-career scholars, and supporting outstanding scholars who are committed to building a diverse intellectual community. The program is specifically designed to recruit scholars with a demonstrated interest in bringing to their research and undergraduate teaching the critical perspective that comes from their non-traditional educational background and/or understanding of the experiences of groups historically underrepresented in higher education. Over the five years of the diversity, equity, and inclusion plan, LSA has committed to recruit a total of 50 fellows, and will convert these positions to tenure track lines upon successful completion of the fellowship.
Outcomes
The LSA Collegiate Fellows program has now successfully concluded its second year—bringing nine new scholars to campus, for a total cohort of 16 to date. Representing disciplines that span the liberal arts and sciences, all of the fellows have been actively engaged in diversity, equity and inclusion (DEI) efforts through scholarship, teaching and/or service at their prior institutions. Along with our first cohort of seven scholars they will become part of both the LSA and the National Center for Institutional Diversity (NCID) communities, with access to mentoring, networking opportunities, professional development events and resources that further their independent scholarship. This cohort model of recruitment is intended to create strong relationships among the fellows as they pursue their research and engage in campus DEI efforts.
We are all in this together – students, faculty, and staff. On the issues of diversity, equity and inclusion, we are of many minds and many voices. But we are of one heart. I am grateful to all those who are helping us make Michigan a place where everyone can share fully in all the resources and opportunities this great university has to offer.
Get In Touch
Learn more about what organizations are doing to act on diversity and inclusion.
Contact Us