TEAM (Training, Engaging, Aligning and Measuring); Supplier Diversity is Their Category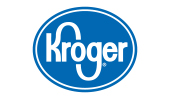 TEAM (Training, Engaging, Aligning and Measuring); Supplier Diversity is Their Category
Challenge
Kroger's core values include Diversity and Inclusion. To live out these values, it is essential to have a first-in-class supplier diversity program. We challenged our leadership to build a program to attract the top MBE and WBE companies as well as develop future suppliers. 
Actions
Kroger leaders developed an initiative called TEAM (Training, Engaging, Aligning and Measuring). We provide extensive supplier training and development to help MBEs and WBEs grow and develop into top tier suppliers for Kroger. To engage with new and existing partners, Kroger's Supplier Diversity team hosts a bi-annual Business Interchange to help us build business relationships, exchange ideas and provide strategic direction. We also worked to align department leaders to become champions of diversity initiatives throughout the company. Finally, we measured and evaluated all our initiatives to improve and ensure future success.
Outcomes
As a result of these efforts, Kroger's diverse supply chain has grown substantially over the past decade. We are proud members of the Billion Dollar Roundtable and the United States Hispanic Chamber of Commerce Million Dollar Club. Earlier this year, Kroger was named one of the top eight corporations in the US for inclusion by Omnikal, formerly Diversity Business Magazine.
Every day, we open our doors to nearly nine million customers and associates. It is essential that our business and our suppliers reflect the diversity of our customers and our country. Diversity and inclusion are long-standing core values at Kroger, and I am proud of our team's inspired efforts to live those values through our actions.
Get In Touch
Learn more about what organizations are doing to act on diversity and inclusion.
Contact Us