Talent Engagement & Inclusion Quarterly Newsletter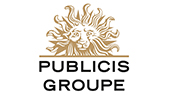 Talent Engagement & Inclusion Quarterly Newsletter
Challenge
As a holding group with many agencies under its umbrella, Publicis Groupe has been challenged with finding a way to connect with its 24,000+ employees in the US and generating awareness for all that it has accomplished and continues to achieve with regard to diversity and inclusion.
Actions
In the summer of 2015, Publicis Groupe's Talent Engagement & Inclusion team launched the Talent Engagement & Inclusion Quarterly (TEIQ) newsletter. Filled with a wide variety of information filtered through the lens of diversity and inclusion, the quarterly is delivered digitally to all our talent across the US. Filled with news updates from around Publicis Groupe's agency network, interviews with key stakeholders, thought leader articles from our trusted agency partners and updates from our business resource groups, the Talent Engagement & Inclusion Quarterly consistently weighs in at about 25 pages of rich content documenting our journey towards promoting ever more engaging and inclusive work environments for all.
Outcomes
Launching the Talent Engagement & Inclusion Quarterly has been instrumental in allowing us to connect with our talent by going direct to consumer and helping to generate awareness for all of our D&I programming. The launch of the quarterly has helped fill our professional development workshops and increase the membership ranks of our various business resource groups including VivaWomen!, MOCA (Men Of Color Alliance) and Égalité (LGBT) to name just a few. Better yet, because of the newsletter we have even been contacted by talent volunteering to start new business resource groups for military veterans and young professionals and wanting to support programs and initiatives with a D&I focus that are near and dear to them. We communicate very clearly that promoting an engaging and inclusive work environment is everyone's responsibility and we are seeing a very positive ROI on this message.
Diversity isn't just an ambition for the future at Publicis Groupe. It's something we work to make a reality, every day, for the good of our people, our organization and our clients. For us, acting and working as a progressive company isn't a choice, it's a necessity. The only way we can truly accompany our clients as they look to transform their marketing and business models is to build an organization that is as diverse and as varied as their consumers. This is at the heart of our Power of One approach. When we bring together all of our resources in a seamless and modular way to deliver client solutions, a wide range of mind-sets and skills are key to making that happen. And that makes having a rich and diverse talent pool an essential part of the Power of One.
Get In Touch
Learn more about what organizations are doing to act on diversity and inclusion.
Contact Us