T-Mobile Employee Resource Groups and Networks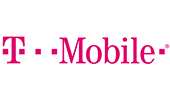 T-Mobile Employee Resource Groups and Networks
Challenge
While diversity and inclusion (D&I) has always been at the heart of the T-Mobile Un-carrier culture, prior to 2013, we did not have a formal mechanism for employees who wanted to take an active role in initiatives that mattered to them personally.
Actions
In 2013 we created an organized system that allowed our employees to more easily connect around their shared interests and backgrounds. At a national level, we formed six Employee Resource Groups: Access for Disabilities, Pride & Allies, Multicultural, Multigenerational, Military Honor & Support Community, and Women's Leadership. To further support engagement, we also established an Executive Advisory Committee (comprised of senior leaders and executive sponsors.) And a few years later in 2014, we launched regional D&I chapters that gave our employees local opportunities to drive inclusion efforts and activities more closely integrated with their geographic area.
Outcomes
T-Mobile continues to be the most diverse wireless carrier in the U.S. – in large part because of the framework we put in place to empower our employees to mobilize for the issues that are most important to them. We established the Employee Resource Groups in 2013 and today more than 8,600 employees, more than 17% of all T-Mobile employees, are actively engaged in one of them. And we are proud of the 29 local D&I chapters that have formed across the US and Puerto Rico. These efforts have further supported all T-Mobile employees in being their authentic self at work.
Get In Touch
Learn more about what organizations are doing to act on diversity and inclusion.
Contact Us