Summer Design and Think Technology Innovation Capstone Project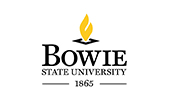 Summer Design and Think Technology Innovation Capstone Project
Challenge
In order to expand the pipeline of minority students pursuing careers in STEM fields to meet the growing industry demand, students must first see themselves in those roles. Many youth from inner-city Baltimore have not imagined themselves as innovative problem solvers who can create solutions to the challenges they see around them.
Actions
Bowie State University partnered with Baltimore YouthWorks, a summer jobs program, to identify 36 young people ages 16-21 for a five-week, hands-on learning opportunity. Instead of traditional work, the youth developed innovative technology projects to address problems in their city. Assisted by BSU faculty and student mentors in the computer technology program, the youth learned HTML and JavaScript computer coding and other skills necessary to turn their ideas into viable projects. At the end of the program, they presented their projects to local technology experts who ranked them as part of a design competition.
Projects included a mobile app to enable visitors to a historic market to anonymously report crimes to the police, an online collection of resources to prevent teen pregnancy and a website to enable anonymous reporting of teens considering suicide. By focusing on real-world problems, the youth learned how their work in a technology career can make a difference for their communities.
Outcomes
The youth participating in this program learned to think outside the box and discovered that they could do things that they thought they could not. In addition to computer technology skills, they learned teamwork, communication and presentation skills. The extended exposure to a college setting primed them to think seriously about pursuing a technology degree and 11 students enrolled in a university that year. The tutoring experiences of the university student mentors sharpened their skills as they prepared for graduation and entry into the workforce.      
Bowie State University is advancing the principles of the CEO Action for Inclusion pledge every day as we encourage academic excellence for our diversity of learners and provide opportunities to strengthen the higher education pipeline for the next generation of students who will become the workforce of tomorrow. We prepare our students to become ethical and socially responsible leaders who value diversity and function effectively in a highly technical and dynamic global community.
Get In Touch
Learn more about what organizations are doing to act on diversity and inclusion.
Contact Us