Student chapter of the National Society of Black Engineers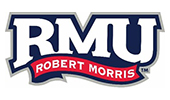 Student chapter of the National Society of Black Engineers
Challenge
Reflecting nationwide disparities, RMU had a dearth of African American students enrolled in engineering programs, and an insufficient support network for those enrolled.
Actions
Under the leadership of the late Professor Tamiko Youngblood, the School of Engineering, Mathematics, and Science launched a student chapter of the National Society of Black Engineers.
Outcomes
The chapter started in 2011 and has grown to include 20 engineering students and approximately 40 members from other disciplines. One of the chapter's major activities for the 2017-18 academic year is to help plan, with the university' support, the NSBE National Convention taking place in Pittsburgh in March. The event will feature RMU President Chris Howard as a keynote speaker and panel moderator, and will include a tribute to Dr. Youngblood. The success of the RMU NSBE chapter can also be seen in the quality of students it has attracted to RMU, including chapter President Nolan Keyes, a biomedical engineering major who was the first RMU student selected for the prestigious Institute for Responsible Citizenship in Washington, D.C.
The School of Engineering, Mathematics, and Science has become a leader in RMU's efforts to increase inclusiveness and diversity on campus, and ensure that everyone has the same opportunities for excellence. It's emblematic of our commitment to the CEO Action for Diversity and Inclusion Pledge.
Get In Touch
Learn more about what organizations are doing to act on diversity and inclusion.
Contact Us