Strengthening the Minority Business Community in Chicago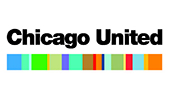 Strengthening the Minority Business Community in Chicago
Challenge
Relative to its size in the national market, Chicago's Minority Business community was underachieving. An analysis of data published in Black Enterprise and Hispanic Business magazines revealed that Chicago ranked last of the eight local U.S. markets they surveyed for their 2013 lists oftop 100 companies. Just seven Chicago MBEs appeared on the lists, with combined revenue of $637 million. In comparison, the revenues of the eight companies in top-ranked Los Angeles were, at $21.9 billion, more than three times greater. Clearly, MBEs headquartered in the nation's third largest market needed to become more competitive if they were to secure a greater share of national and international corporate contracts. 
Actions
Chicago United, a local organization of member corporations that promotes multiracial business leadership to advance parity in economic opportunity, developed the Five Forward Initiative. It's a simple concept: Enlist area corporations to commit to doing business with five local minority firms for five years. Above and beyond the obvious revenue benefits, these relationships also provide MBEs with the stability they need to secure financing to increase capacity, a key capability when pursing large national and international contracts. The Initiative also includes a broad range of support resources, for both the MBEs and their client corporations, to ensure the success of these new business alliances. 
Outcomes
Since its inception, the Five Forward Initiative has contributed significantly to the economic growth of Chicago MBEs. 
• Direct and indirect job creation has more than doubled.
• Total spend in MBEs by participating corporations has increased by $171 million.
• The total economic impact is nearly $850 million, and counting.
Results like these have inspired Chicago United to define a new goal for the local market: to have more MBEs of scale than any other market in the country. Learn more about Chicago United's Five Forward Initiative here.
Get In Touch
Learn more about what organizations are doing to act on diversity and inclusion.
Contact Us