State Street Strengthens Boston's Workforce through WINs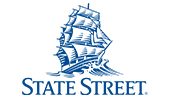 State Street Strengthens Boston's Workforce through WINs
Challenge
In 2014, Boston's high school graduation rate, while improving, was lower than the Massachusetts state average. Approximately 700 students dropped out of Boston Public Schools that year. The six-year college completion rate for Boston high school students was 49 percent compared to 62 percent statewide and the unemployment rate for high school graduates in Massachusetts was 9.5 percent. And while substantial public and private resources were devoted to college and career readiness for Boston high school and college students, the system was fragmented and lacked coordination. It was apparent that Boston needed a new workforce development and education solution.
Actions
State Street Chairman and CEO, Jay Hooley, saw the way existing solutions were struggling and challenged the State Street Foundation to develop a game-changing corporate philanthropy initiative that would create a significant impact on Boston youth and help them to achieve educational and career success.
In 2015, State Street launched the Boston Workforce Investment Network (Boston WINs). The $20 million initiative brought together five high-performing nonprofits (Boston Private Industry Council, Bottom Line, College Advising Corps, uAspire and Year Up), and the Boston Public School system to better support students through college and career readiness. The program is based on the concept of venture philanthropy, which applies, deep investment, measurement and direct involvement in philanthropic programs with the goal of expanding their reach and deepening their impact.
As part of the initiative, State Street committed to hiring 1,000 youth who receive services from Boston WINs partners.
The foundation of the program is the five nonprofit partners' ability to act as one network towards a common goal. To that end, Boston WINs developed "Coordinated Action" an approach that supports a private-public partnership, through which all organizations directly collaborate with one another and with the schools to track students' progress against key milestones, identify service gaps, and take action by referring students to the other network partners. This is in effort to have all students graduate receiving the following key services:
College knowledge and admissions advising
College affordability and financial aid advising
College completion coaching
Work experience and career advising
In addition to its financial contribution and hiring commitment, State Street encourages employees to give their support, time and talent to the Boston WINs partners, including State Street senior executives serving on local or national boards. Since year one of the program alone, the firm's workforce volunteered 3,686 hours and State Street has matched over $200,000 in employee donations to the Boston WINs organizations. Finally, State Street has extended internal training programs to the partner organizations to help strengthen their operations and funded additional development opportunities for key members of their staff.
Outcomes
Through Boston WINs, State Street has created a systematic, scalable and measurable approach to college and career readiness. The program has seen significant success to date and hopes to serve as a blueprint for other companies and cities to follow: 
During the 2016/17 school year the WINs organizations collectively served 27,870 Boston youth.
Across 20 Boston high schools, the Boston WINs organizations collectively served 98 percent of seniors.
Boston WINs hires to date have resulted in a significantly more diverse talent pipeline than our traditional entry level pipeline
Get In Touch
Learn more about what organizations are doing to act on diversity and inclusion.
Contact Us