St. John's University Diversity, Equity and Inclusivity Certificate Program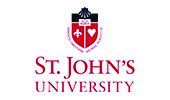 St. John's University Diversity, Equity and Inclusivity Certificate Program
Challenge
As a Catholic and Vincentian university, St. John's embraces the Judeo-Christian ideals of respect for the rights and dignity of every person, and continually strives to create an atmosphere in which all may imbibe and embody the spirit of compassionate concern for others.  An education in diversity, equity and inclusivity must be provided in order to create a University community where beliefs in racial, religious and other hierarchies have been jettisoned.
Actions
In 2016, the St. John's University Task Force for Diversity and Inclusion was formed.  President Conrado "Bobby" Gempesaw charged the Task Force with, among other priorities, ensuring that the training for staff and administrators and professional development for faculty was sufficiently robust in the areas of diversity and inclusivity.  In May, 2017 the Task Force recommended that the University establish a diversity certificate program. 
The St. John's University Diversity, Equity and Inclusivity certificate program will begin with a two-day, "train-the-trainer" component scheduled for October 4–5, 2017.   Following this session, participants will join in ongoing activities and meetings designed to (i) provide a greater understanding of why we should work together to build a stronger and more inclusive University community, (ii) deepen their knowledge, education, and understanding of diversity, equity, and inclusion best practices, and (iii) provide ideas for how such practices can best be applied to St. John's.  The first cohort is scheduled to conclude the 18-month program during the spring 2019 term.  The program participants—as the University's first Diversity, Equity, and Inclusion Practitioners—will then help to advance St. John's commitment to diversity, equity, and inclusion by facilitating professional development discussions and developing and supporting inclusivity practices in their individual departments/units.
Outcomes
The University will begin enrolling program participants in Fall 2017.
In the words of renowned author James Baldwin, '[n]ot everything that is faced can be changed, but nothing can be changed until it is faced.' Here at St. John's we are committed to educating members of our University community by providing them with the knowledge-base, resources, skills and experiences necessary to meaningfully engage others and provide leadership on campus and beyond.
Get In Touch
Learn more about what organizations are doing to act on diversity and inclusion.
Contact Us