Spirit is the Difference: Ready to Lead a Diverse and Inclusive Workforce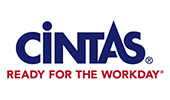 Spirit is the Difference: Ready to Lead a Diverse and Inclusive Workforce
Challenge
We recognized there was a lack of understanding, discussion, and confidence around the topic of diversity and inclusion and the importance it has for the long-term success of Cintas.
Actions
Developed a two-day highly interactive diversity and inclusion leadership seminar that all manager level and above employee­partners are required to attend. This training explores the various dimensions of diversity, examines inclusive behaviors, personalizes the impact of diversity and inclusion, and provides new tools for leaders to immediately implement.
Outcomes
Over a four-year period, we were able to train every manager level and above in the entire organization. To sustain this learning, this training was added to our core curriculum to ensure that any new hires or partners promoted into manager level role or above would be required to attend this training.
This training has had a profound impact on our leaders, both at work and at home. I have seen an uptick in the conversations around diversity and inclusion, as leaders are connecting what they learned to how they run their business. This is one of the few trainings that can be applied in all facets of life and a big part of what I look for in future executives.
Get In Touch
Learn more about what organizations are doing to act on diversity and inclusion.
Contact Us