SHRM Diversity and Inclusion Plan and Strategic Initiatives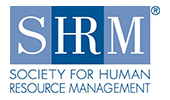 SHRM Diversity and Inclusion Plan and Strategic Initiatives
Challenge
Organizations are still constructing their Diversity and Inclusion plans on specific numeric organizational goals and objectives, which is not very different from the antiquated and undesirable quota system of the last century. History and experience has proven this approach to be ineffective, at best.

As the world's largest HR professional Society, SHRM set out last year to develop a new internal Diversity and Inclusion plan that would capitalize on our knowledge and experiences as a global HR practice leader. Our goal was to create a comprehensive organizational plan that would embed Diversity and Inclusion deeply into our business and serve as a model for all organizations in resolving their Diversity and Inclusion planning challenges.
Actions
In developing a comprehensive plan, SHRM used a methodology that would create an exemplary organizational culture with a strong foundation in representative diversity. The plan places the responsibility for appropriate balance directly under the control of Department managers, in concert with the HR Department. This approach sets a standard in which managers are held accountable for intentionally maintaining balanced, diverse work teams. 
Outcomes
The plan was launched in January 2018 as the tenures of SHRM's new Chief Executive Officer and Chief Human Resources Officer began. Total implementation is expected to take two to four years. The rollout will coordinate all Diversity and Inclusion activities and initiatives and focus them toward the goals identified in the plan. At every step, each manager and employee will participate in achieving these goals. 
Today's organizations all share the same challenge-closing the skills gap while building diverse, inclusive, engaged workforces that drive business success. Successful diversity efforts extend beyond ethnicity, gender, age and other obvious markers. They create a pipeline that welcomes talent from non-traditional educational and work backgrounds and those who think differently. It is the responsibility of every manager and every employee at every level to actively nurture this creation. 
Get In Touch
Learn more about what organizations are doing to act on diversity and inclusion.
Contact Us