Scholarships and Internships for Diverse Students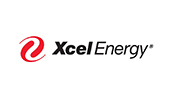 Scholarships and Internships for Diverse Students
Challenge
Xcel Energy has had a long standing relationship and has provided funding for scholarships to the Minnesota Private College Scholarship Fund for many years. Many of these students who are STEM and Business majors were not aware of the many career opportunities we had to offer. In addition, we struggle to find pipelines of students of color entering the majors that we prefer for our positions especially in STEM. 
Actions
The Minnesota Private College Fund (MPCF) provides scholarships to students of color, with a financial need, and majoring in a STEM and/or business degrees.  We had already been providing funding to the program but now we have taken a more active role in selecting the scholarship recipients and then in turn reaching out to the recipients and inviting them to apply for open internship opportunities. We then work with both the interns and leaders to discuss the possibility of a full time position upon graduation. Connected to this, we sponsor and participate in an initiative in the Twin Cities called Connext.  This is a social media platform and recruiting tool that gives Twin Cities' students and companies' exposure to each other. This gives students more opportunities for employment after college to encourage them to stay in our region even if they do not get a position with us. 
Outcomes
After two years, we have had two successes where scholarship recipients have also been offered internships and then upon graduation, been offered full-time positions. These employees are now currently working in Human Resources and Distribution Engineering. We also have 4 scholarship recipients who are currently working for us as interns.   
We want our workforce to reflect the communities we're privileged to serve, and while we're making progress we are not there yet. I believe engagement from the top drives transformative change, and I'm committed to making diversity and inclusion a key priority for Xcel Energy. It's a smart business decision that will attract the best talent and it's the right thing to do.
Get In Touch
Learn more about what organizations are doing to act on diversity and inclusion.
Contact Us