Revamp and Re-launch of Affinity Groups at Seattle Children's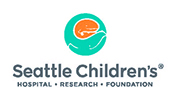 Revamp and Re-launch of Affinity Groups at Seattle Children's
Challenge
Affinity Group Program had minimal participation, impact, lacked structure and operating guidelines.
Actions
Our affinity group program was revamped and re-launched as the Inclusion Network, an organizational resource group program with a vision "to make Seattle Children's a community where we all belong." Leading up to the re-launch, a steering committee of key stakeholders created the aforementioned vision, a mission, and operating guidelines. Stakeholders developed a governance structure that includes a leadership board, comprised of leaders from each network, and an executive board of the executive champions for each network. 
The following efforts were components of the re-launch: 
Positioning the program as an employee benefit and partnering with Human Resources on benefit communication and enrollment efforts
Centralizing support for the coordination and publicity related to programming based on members' interests, experiences, and identities
Leveraging events as opportunities to enroll participants and increase employee engagement
Implementing an annual planning and budget process to improve leadership of individual networks and foster collaboration across the networks and organization
We believe the Inclusion Network is a strategic enabler that supports our goal to have a stronger, more diverse and inclusive culture. We believe it reinforces our ability to provide the best care and service to our patients and their families.
Outcomes
The Inclusion Network has seen an increase of 7.7% of employees participating in its activities since the relaunch work started in 2015. 10.6% of total employees are participating in at least one inclusion network. 
We had over 1,000 attendees at diversity-and-inclusion-themed events in FY17. 
The number of groups doubled, from three to six, as part of the relaunch initiative. Active networks include the following: Black and African Heritage, Green Team (sustainability), Hola (Hispanic/Latino), Indigenous Peoples', Parenting and Q Pod (LGBTQ).
Seattle Children's welcomes all, cares for all and values all of our patients, families and team members — regardless of where they're from, how they worship, who they love or how they identify. We place great value in the diversity of our patients, their families, and our staff and faculty members. Our efforts and advocacy will continue to pursue a diverse and inclusive workplace, which creates a rich environment where we can grow and learn from each other. We will not let fear or differences divide us; we will let hope, care and cures bring us together.
Get In Touch
Learn more about what organizations are doing to act on diversity and inclusion.
Contact Us