RESPECT (Respond and Partner to Engage our Community Team)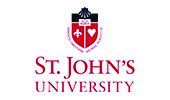 RESPECT (Respond and Partner to Engage our Community Team)
Challenge
At St. John's University, we are fortunate and proud to reside in one of our country's most diverse places — New York City. Our Mission and strong commitment to our Core Values drive the University's efforts to create an inclusive campus climate for all community members.  Consistent with these efforts, a robust response to incidents of bias must be available to all students, faculty, administrators and staff.  While appropriate policies and procedures are already in place to initiate disciplinary action and impose sanctions, it is critical that we also provide an educational response to instances of bias.
Actions
Upon the recommendation of the St. John's Task Force for Diversity and Inclusion, the University is forming RESPECT (Respond and Partner to Engage our Community Team).  RESPECT will serve as a coordinating center to help create a campus where bias events are less likely to occur, and if they do occur to help support victims and provide comprehensive and well developed educational responses.    RESPECT members will be trained to provide guidance on the University's policies and procedures for investigating and responding to incidents of bias; to listen, offer assistance, resources and referrals as appropriate to those who believe they have been affected by a bias incident that violates our Core Values, Mission, policies or the law; and to document, record and track incidents of bias in order to look for patterns and ensure that educational programming is provided in order to prevent future incidences.
Outcomes
The University will solicit participants and train the initial members of RESPECT in Fall 2017.
St. John's has been blessed with a highly diverse University community.  Consistent with our Mission and Catholic and Vincentian identity, we are committed to creating an inclusive campus climate where all feel welcomed.
Get In Touch
Learn more about what organizations are doing to act on diversity and inclusion.
Contact Us