Resources groups for African-Americans, Latinos, LGBT, Veterans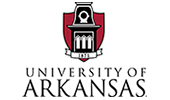 Resources groups for African-Americans, Latinos, LGBT, Veterans
Challenge
To recruit and retain a diverse faculty and staff is a challenge for many institutions, including the U of A.  Establishing a diverse, supportive community in which to work and learn is critical in preparing people to participate in an increasingly global economy, and enhances the University's ability to develop new knowledge and provide effective service throughout Arkansas and the world. Providing resources, opportunities for people to feel included with a group is essential to well-being.
Actions
Employee resource groups are voluntary, employee-initiated groups of University of Arkansas faculty and staff who share common interests, backgrounds, characteristics or pursuits.  Employee Resource Groups are formed to assist the University in accomplishing its mission of teaching, research and service by strengthening diversity, fostering community and improving retention of students, faculty and staff.  
African American Resource Group (AARG). As we embark upon our fifth year, the leadership team has been laying plans and developing ideas with a goal of making this the best year yet!  We are particularly focused on professional development initiatives, community partnerships, and leveraging our collective capabilities
The Latino Resource Group (LAR) is open to Latino and Latin American faculty, staff, and graduate students and the campus community. The primary goal of LAR is to create a support network fostering collaboration across campus to better serve our students, the university and the community.
The University of Arkansas Veteran Employee Resource Group (UA VERG) is made up of primarily veterans from across the University of Arkansas campus. Our mission is to provide education, opportunities and activities for our university veteran community and the external veteran community. In addition to current employees, VERG hopes to attract, identify and retain veteran employees for their unique skills and life experiences.
Groups hold mixers, community events
Community and tabling events
AARG Lunch and Learn series
Aggregate and collate resources that can be accessed by campus community and general public
Outcomes
Increased networking, mentoring, coaching
Professional development programs
Information sharing
AARG Lunch and Learn Workshop has enhanced the personal and professional development of black faculty and staff by discussing relevant and timely topics in a short, one-hour format.
Veterans Resource and Information Center provides a central point of contact for prospective or current University of Arkansas student veterans needing assistance with the admissions process, applying for military educational benefits and scholarships, and referrals to various academic departments around campus.
Any educational institution that does not strive to reflect the complexity and diversity of our state, nation, and the world, is failing its students and failing its faculty. I joined this pledge because I believe we must all do a better job of creating welcoming and inclusive environments and expand our definition and views of diversity because it means different things in different areas.
Get In Touch
Learn more about what organizations are doing to act on diversity and inclusion.
Contact Us