Removal of Gender Indicator from Printed Hospital Wrist-band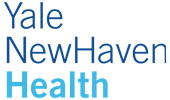 Removal of Gender Indicator from Printed Hospital Wrist-band
Challenge
Our patient ID wristband captured gender as an identifier for all patients.  Although an option to identify patients, it has become a barrier of inclusion for our patients from the transgender population whose gender identity differs from their sex assigned at birth.  Barriers include:
Feelings of Disrespect
Not providing option to Self-Identify and be recognized for gender identity
Name calling from staff with inappropriate discriminatory remarks
Increasing dis-trust in our system which leads to the continued increasing statistics of poor patient care in the LGBTQ+ population
Actions
Collaborative efforts within the organization in order to determine if removing gender for all printed wristbands would affect patient care.  These collaborations resulted in reviewing current processes throughout several areas of the health system to determine the safety of removing the gender indicator.
Through careful review and safety screening an intentional commitment was made to remove the gender identification from all printed wristbands in the health system. 
Outcomes
Removal of Gender indicator on all printed wristbands improved our patient-centered care and respect for all people.  The integrity to do the right thing held us accountable, resulting in improved satisfaction from all levels of patient care. 
While it is important for an organization to express a commitment to diversity and inclusion, making that commitment part of an organization's DNA is hard work.  Thanks to an engaged system-wide leadership team that understands and embraces the importance of living our values each and every day, we are well on our way toward making diversity and inclusion an intrinsic part of our culture.  This is a journey that needs periodic times of reflection, renewal and advocacy but it requires that we always remember that diversity and inclusion are critical to realizing our vision of being a caring organization recognized for excellence in all that we do.
Get In Touch
Learn more about what organizations are doing to act on diversity and inclusion.
Contact Us