Recruiting Diverse Faculty Talent: Heanon Wilkins Faculty Fellow Program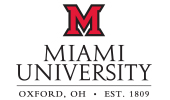 Recruiting Diverse Faculty Talent: Heanon Wilkins Faculty Fellow Program
Challenge
Many colleges, universities, academic units, and programs point to the limited pool of non-majority candidates and competition among institutions as two of the factors that make finding, hiring, and diversifying faculty difficult. How can institutions add to the search tools already at their disposal and expand opportunities for diverse candidates?
Actions
The Heanon Wilkins Fellow program provides culturally diverse candidates, who are (ABD) or have completed their doctorate or equivalent degree, with mentoring, a faculty-equivalent salary and rank (instructor or visiting assistant professor), a research stipend, and the potential to obtain a future tenure-track position. During the two-year appointment Fellows conduct research and are given a one-course reduction in teaching each semester. After an initial screening conducted by the Office of the Provost, appropriate Deans are sent applications that are reviewed at the departmental level with final approval at the Provost level.
Outcomes
The program was launched as a one- or two-semester program in 2002 and has been recently expanded into a full two-year program. Currently, five previous Fellows are tenured members of the faculty.
The Heanon Wilkins Faculty Fellow Program has enriched the experience of our students and our faculty for 15 years. It demonstrates the powerful benefits of inclusion on our campus. We aim not only to expand this opportunity but also to find new ways for attracting this kind of diversity.
Get In Touch
Learn more about what organizations are doing to act on diversity and inclusion.
Contact Us