Recognizing the Value of Women in the Workplace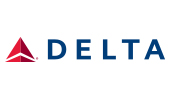 Recognizing the Value of Women in the Workplace
Challenge
On average, full-time working women at U.S. companies earn about 80 cents for every dollar men earn, according to the U.S. Census Bureau. Delta wanted to ensure that ratio was not reflected in its pay practices. Additionally, Delta works to ensure there is a clear commitment to increase female leader representation, engagement and retention at every level of the company.
Actions
In August 2016, Delta committed to the White House Equal Pay Pledge, which encourages U.S. companies to take action to advance equal pay among men and women. By signing the pledge, the airline has committed to conducting an annual company-wide gender pay analysis across occupations.
Delta also recognizes that valuing women in the workplace goes beyond pay. Delta's top 120 female leaders recently gathered for a Women's Executive Summit, hosted by Delta CEO Ed Bastian. The summit gave attendees an opportunity to network and participate in a series of development sessions. The group was encouraged to share in the responsibility of "paying it forward" as Delta works to increase female leader representation, inclusion and engagement. A highlight of the summit was participation from Delta's three female board members who are advocates for creating equal opportunities for women in the workplace.
Support for women is also manifested through the momentum in our women's business resource groups, numerous professional development opportunities and inclusion training the company offers.
Outcomes
In 2017, Delta reported it has reached nearly perfect pay parity between men and women in merit jobs – 99 percent – as a result of a 1 percentage point improvement from 2016. The pay parity remains at 100 percent among scale employees.
We are proud of our long-standing practice of pay equity," said Delta CEO Ed Bastian. "Although 99 percent pay parity is well ahead of the national average, we will continue to close the gap in our commitment to equal pay. Our success is built on diversity, where our differences make us stronger – but when it comes to pay equity, that's an area where we won't celebrate the differences.
Get In Touch
Learn more about what organizations are doing to act on diversity and inclusion.
Contact Us