QIAGEN Diversity & Inclusion Ambassador Program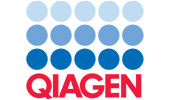 QIAGEN Diversity & Inclusion Ambassador Program
Challenge
QIAGEN, as a world leader in molecular testing with activities in 35 countries around the world, understands that diverse teams create successful behaviors that drive better business results. We have sound representation in our global workforce of 5,000 employees in terms of age, gender and nationality. However, we are striving for more diversity at senior management levels. This involves fostering a culture where diversity is embraced and appreciated for the career opportunities we are creating as well as for the advantages created to achieving sustainable business success. We realized the messages about the importance and benefits of diversity to QIAGEN were not reaching all of our employees.
Actions
Determining that catalytic actions were necessary, QIAGEN decided to seek out employees with a passion for diversity, and who could articulate the benefits to colleagues, to become local Diversity Site Ambassadors. We chose employees for this initiative from all levels of QIAGEN, across all of our seven global functions, and at all major sites. We have created a common team spirit to drive our message about the importance of increasing our diversity and empowering a "bottom-up" inclusivity movement.
Roles & Responsibilities include:
Serve as local advocates of global initiatives
Adapt global initiatives to site-specific needs
Host local Townhalls and events
Co-host EC Diversity Forum meetings
Report on local actions and outcomes
Share best practices
Monitor local diversity data
Outcomes
After a company-wide review, 21 ambassadors were selected that represent 15 sites.  A Diversity Site Ambassadors training program was held, with clear messaging about the importance of Diversity and Inclusion at QIAGEN to our future business success.
In the first six months, our ambassadors achieved the following:
Held Diversity Forums with senior management as lead participants at various locations
Created local videos on diversity topics
Maximized the reach of Yammer (our internal social media channel with a 100% employee participation rate) to create a Global Diversity logo and hashtag and create internal discussions
As a leader in enabling our customers to gain valuable molecular insights from biological samples, our colleagues at QIAGEN understand the significance of diversity to the evolution of life and a key element of our DNA. I am convinced that a more diverse organization will be better positioned to address the needs of customers and, in our case, to achieve our vision of helping our customers to make improvements in life possible.  Embracing diversity is essential to ensuring that QIAGEN continues to thrive as a global leader.
Get In Touch
Learn more about what organizations are doing to act on diversity and inclusion.
Contact Us