Professional Development Beyond Unconscious Bias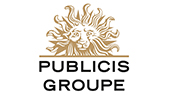 Professional Development Beyond Unconscious Bias
Challenge
While creating environments that are engaging and inclusive is a collective responsibility, it can not just be left to chance. Instead, to help ensure success we must equip our talent with the right skills that will help them promote and advocate for ever more engaging work environments and teams.
Actions
The third component of the pledge governing the CEO Action for Diversity and Inclusion is focused around making available professional development workshops on the topic of unconscious bias. Not only have we offered these workshops to our talent since 2007, our most senior executives have gone through the experience during a full day CEO roundtable and through our Executive Development Program (EDP). Our Talent Engagement & Inclusion Team recommends that unconscious bias be the first workshop that is taken because it is relevant to absolutely everyone. As humans we all have bias. Understanding this as fact without judgement helps raise our collective consciousness as a way to set the stage for future learning. The other workshops we then make available to our talent include inclusive recruiting (geared towards recruiters and hiring managers), managing inclusion (geared towards managers), straight talk and efficacy for LGBT, people of color, men and women. The latter helps our talent zero in on how to leverage their unique layers of diversity as assets in the workplace that thrive on the diversity of demographics, experience and thought.
Outcomes
The more than 30 full day professional development workshops we offer consistently score very high marks with the session participants. 95% of participants indicate through the feedback forms that they would recommend participation in future workshops to their colleagues. Starting in 2017 we have offered our professional development workshops on an opt-in basis and because of their strong reputation we consistently have a wait list.
In order for us to be successful and of greatest value to our clients it is our responsibility to ensure that we invest in the ongoing professional development of our talent. This is true of function-specific skills and those that help us all create ever more engaging and inclusive work environments.
Get In Touch
Learn more about what organizations are doing to act on diversity and inclusion.
Contact Us