Preparing Leaders for D & I Strategy Implementation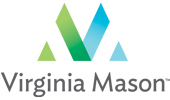 Preparing Leaders for D & I Strategy Implementation
Challenge
To advance a strategic goal related to ensuring patients and team members feel valued, included and respected, we needed to train leaders in diversity and inclusion concepts.
Actions
We developed and implemented six leadership training workshops over an 18-month period in partnership with subject matter experts.
The 16+ hours of training addressed topics such as unconscious bias and privilege; conscious inclusion; health equity; racism; psychological safety; unconscious bias in talent management; and deterring sexual harassment.
Outcomes
Via employee surveys, team members have reported statistically significant increases in respectful behavior on their teams since the diversity and inclusion training was implemented.
Get In Touch
Learn more about what organizations are doing to act on diversity and inclusion.
Contact Us