Preparing 21st Century Leaders for Impact through Leadership Development Institute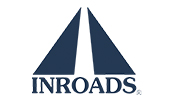 Preparing 21st Century Leaders for Impact through Leadership Development Institute
Challenge
In connection with increasing diversity and inclusion in Corporate America, many businesses and corporations are constantly looking for diverse talent that's ready to join their workforce and make an impact — on day one. However, in their search for top talent, there is a void. Talent may be diverse, but not trained accordingly. Or, talent may be trained, but not diverse. This leaves many companies and businesses constantly looking for talent, but never quite filling their diversity and inclusion needs.
Actions
Since 1970, INROADS has been fulfilling its mission to develop and place talented underserved youth in business and industry, and prepare them for corporate and community leadership. Through our Leadership Development Institute (LDI), over 400 INROADS college seniors received a three-day intensive training to help prepare them for the workforce. Included in the 2017 LDI was a facilitated discussion about unconscious bias in Corporate America. In addition, there were sessions related to leadership and professional development, networking opportunities and various discussions with corporate executives.
Outcomes
• On average, INROADS interns have an 82% conversion rate.
• INROADS interns remain with a company when they convert into full-time employees.
• INROADS interns who converted upon graduation to full-time hires remained with the company two to three years longer than interns hired via other internal or partner programs.
• Furthermore, 79% of INROADS interns stay at the company they intern with after graduation; this is 15 percentage points higher than the average for external internship programs (64%).
• 96% of INROADS alumni feel that INROADS had an impact on their career overall and on understanding how to behave in a corporate environment.
• 74% of INROADS alumni think that INROADS has an impact on promotions and advancement in their careers.
• Today, INROADS has more than 28,000 alumni worldwide working in various positions in Corporate America.
Get In Touch
Learn more about what organizations are doing to act on diversity and inclusion.
Contact Us