Perspectives: Flipping the Script on Mentoring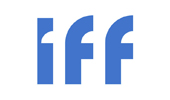 Perspectives: Flipping the Script on Mentoring
Challenge
In our industry, if we are not being the leaders of tomorrow today, we are already behind the times. For this reason, we need to ensure senior leadership has access to the broadest and most diverse range of employee perspectives possible to help inform decision making and provide relevant insight and context.
Actions
Perspectives Platform, Year 1 Pilot: Reverse Mentoring.

The intent of the overall Platform is to create an experience that provides a different perspective to our leadership team than they typically are exposed to during day-to-day activities.  For the pilot, we focused on sharing the millennial perspective, especially as it relates to the digital age.
Through an internal decision making process, an inaugural team of reverse mentors (millennials) were paired with a member of the leadership team (mentees), including the CEO. As part of our overall corporate strategy, our CEO has placed a special focus on moving IFF further into the digital age. By pairing our senior leaders with IFFers who have an organic 'perspective' of technology was completely in sync with that strategic target. Additionally, this pilot offers senior leadership insight into the potential (and implications) of technology from the viewpoint of someone who has grown up with digital. It's also an excellent way to expose our leaders to what millennials are looking for in terms of careers, company culture, work styles, the environment and more.
In September 2018, the reverse mentors designed a 12-month program with topics to cover with their executive mentees. The mentor/mentee teams have already begun to meet; and the feedback from both is that tangible results are on track.
Outcomes
As we progress over the next year, the mentees will share their experiences with the general IFF population to show the real-time impact the program is having on them as leaders and their evolving perspectives. Additionally, as a team, the reverse mentors are designing a sustainable program for subsequent years that will focus on how different employee groups can continue to provide diverse perspectives to leadership in palpable ways.
Millennials are our biggest employee group - and yet they rarely have direct access to company leaders. By having this dynamic group act as architects of our Perspectives Platform, we're leveraging the very traits we're looking to spotlight: leadership, inclusion and expertise. And the experience for our leadership team is no less impactful. Working firsthand with our reverse mentors puts everyone on a level playing field and is showing us how we need to re-engineer some of our skills to effectively lead this diverse population. 
Get In Touch
Learn more about what organizations are doing to act on diversity and inclusion.
Contact Us