Patient Health Record/Registration improvements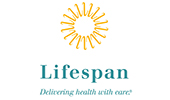 Patient Health Record/Registration improvements
Challenge
Lifespan is aware that many members of the LGBTQ community identify with a preferred name and/or with a gender identity that may not match their legal identification. To improve effective and respectful communication, we seek to improve our systems to promote use of this information.
Actions
Training and documentation of a range of processes is taking place to allow the use of preferred name and gender identity in patient care settings
Targeted employee training has been developed:

LGBTQ+: Appreciation of Gender and Pronoun
Conversations demonstrating respectful use of preferred name and gender identity
Where to find key identifiers within the health record
Applications
The electronic patient record will be programmed to display this information in prominent locations on the record screen.
Patient identification wristbands will include not only legal information, but also these additional fields.
Rollout of training as described above
Outcomes
The final programming changes and adjustments to training take place this summer, and we expect to implement the changes this fall.
The mission of our organization is Delivering health with care, a philosophy that extends beyond medical treatment. It encompasses both the actions we take and the interpersonal interactions we have with our patients, visitors and employees. In living our shared values of compassion, accountability, respect and excellence, we embrace the culture and background of everyone with whom we interact. We appreciate and respect the language, culture, religion and all the characteristics that make us who we are. Inclusion is a fundamental tenet of our culture which translates into more favorable patient outcomes, greater patient satisfaction, and improved employee satisfaction.
Get In Touch
Learn more about what organizations are doing to act on diversity and inclusion.
Contact Us