Partnership with the Special Olympics, Promoting Inclusion, Equality, and Acceptance around the World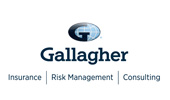 Partnership with the Special Olympics, Promoting Inclusion, Equality, and Acceptance around the World
Challenge
Promote inclusion for global Special Olympics athletes, and all individuals with intellectual disabilities. 
Actions
The second tenet of the Gallagher Way states, "We support one another. We believe in one another. We acknowledge and respect the ability of one another." In the spirit of the Gallagher Way, our employees are encouraged to donate both time and money to support the Special Olympics, and its athletes. Gallagher's CEO kicked off a special event in partnership with Special Olympic athletes, to raise funds for the Special Olympics World Summer Games in Abu Dhabi. Our plan is to organize local events to mobilise our people to better support the games.
Outcomes
The Gallagher Way encourages employees to support one another – regardless of our differences. In providing a platform for employees to band together and support those with intellectual disabilities, Gallagher also encourage employees to openly discuss their own differences and experiences.
The whole idea of an inclusive culture is about bringing different perspectives around the table to better serve our clients.  If we only listen to handful of perspectives, we're just not going to do as well.  I personally, am very involved in making sure that what we do as an organization is focused on this.  Every single chance we get, we should include the opportunity to become even more inclusive as an organization.
For us, the CEO Action for Inclusion pledge provides us an opportunity to align with and learn from other organizations working to bring about similar change. At the end of the day, it's our people that make a difference for our clients, the communities we work in and the lives of millions of people who put their trust in us.
Get In Touch
Learn more about what organizations are doing to act on diversity and inclusion.
Contact Us