Northwestern Mutual's "Community Conversations"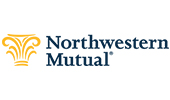 Northwestern Mutual's "Community Conversations"
Challenge
Connecting the Northwestern Mutual workforce with the Milwaukee community is critical to our diversity and inclusion efforts and employee engagement initiatives.
Actions
Our Community Conversations provides an in-person forum for our workforce to hear from thought leaders in our region about important and challenging issues facing our community. Goals of Community Conversations include: bring in external speakers to build awareness about community topics, elevate dialogue, show how our company is working to make a difference, and invite employee involvement.
Our Employee Resource Groups have been instrumental in identifying and shaping ranging from public education and inner-city issues to economic development and timely political matters.
The conversational approach typically features a dialogue with two to three outside experts and audience Q & A. Employees join the conversation, ask questions, and are encouraged to get involved – through volunteerism or other ways. All Community Conversations are recorded and available for replay for employees.
A sampling of hard-hitting topics includes:
Milwaukee Neighborhoods Initiative – our first Community Conversation featured Milwaukee's mayor and a nonprofit leader and explored challenges facing three distressed neighborhoods and how our company and employees are helping to advance sustainable change
The Future of Education, the Future of Milwaukee – featuring Milwaukee Public School superintendent and focused changes, challenges and opportunities of public education
Women Moving Milwaukee Forward – showcasing female leaders who are influencing and advancing Milwaukee
Making a Difference for Milwaukee's Veterans - discussing issues military veterans face and southeastern Wisconsin resources to help vets, especially those who are homeless
Outcomes
Outcomes for this forum include:
Deeper awareness-building and connection between our workforce and our community with an "outside-in" point of view
Encouragement to expand understanding, involvement, and volunteerism among employees
ERG partnership with identifying topical programming
In-person participation and dialogue, online replay, and ongoing dialogue
Get In Touch
Learn more about what organizations are doing to act on diversity and inclusion.
Contact Us