Nielsen's Diverse Intelligence Series of Consumer Reports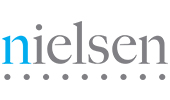 Nielsen's Diverse Intelligence Series of Consumer Reports
Challenge
Lack of current, reliable and comprehensive data about diverse U.S. communities.
Actions
At 120 million strong and increasing by 2.3 million annually, multicultural consumers collectively represent a powerful growth engine for the U.S. economy, on target to become the population majority within the next 30 years. Recognizing the cultural shift brought on by these population changes, Nielsen sought to quantify and document these shifts and the influence of multicultural consumers by publishing the annual Diverse Intelligence Series (DIS). DIS is a collection of comprehensive reports focused solely on U.S. diverse consumers' unique consumption and purchasing habits and preferences. These reports began with a focus on multicultural communities, featuring insights detailing behaviors of African-American, Asian-American and Hispanic/Latino consumers and serving as a cultural guidepost about multicultural communities across the U.S. In recent years, additional diversity was highlighted with the support of our Employee Resource Groups (ERG) in reports such as the state of the LGBT consumer, military consumers and households impacted by physical or mental disabilities. 
Outcomes
The insights in the reports help clients stay ahead of the latest trends and marketing opportunities necessary to grow and strengthen business opportunities in diverse communities, while empowering those consumers with insights about their influence on the U.S. economy, electorate and popular culture. Nielsen subject matter experts travel the country educating organizations about the realities, preferences, value and influence of diverse consumers. Our reports have been used by civic organizations, corporations, and elected officials to increase their cultural IQ and better engage diverse communities with strategies based in independent, third party Nielsen data. The reports have generated millions of media impressions in multiple languages domestically and abroad via outlets like CNN, MSNBC, NBC News, Fortune, The New York Times, Diversitylnc, Broadcasting and Cable, Asian Journal, Black Enterprise, FOX Business, Univision Noticias, Telemundo and "Tiempo," Time and many others.
Diversity and Inclusion are crucial to Nielsen's growth, strength and ability to innovate. From our employee resource groups and supplier diversity program to our investments in associates and community outreach, Nielsen's diversity and inclusion strategy remains focused on recruitment, retention and professional development for our associates, and on meaningful consumer engagement and investments in communities where we live and work. The results of work done by our diversity & inclusion team has proven that diversity of talents, skills, experiences and cultural backgrounds make our company stronger.
Get In Touch
Learn more about what organizations are doing to act on diversity and inclusion.
Contact Us