Mentoring Program Sponsored by Women of Mattel ERG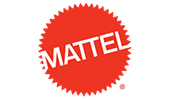 Mentoring Program Sponsored by Women of Mattel ERG
Challenge
Women of Mattel is one of 9 Employee Resource Groups based out of Mattel headquarters, all of which strive to "inspire and ignite a culture of connection, pride, and celebration of our people, our community, and our company."  The Women of Mattel ERG sponsors various events throughout the year including Women's History Month events and also partners with our Office of Global Diversity and Inclusion for our annual Women's Conference. To provide additional development opportunities, Women of Mattel sought to start a mentoring program for its members.
Actions
In 2011, our Women of Mattel ERG started a mentoring program for women in the organization. This mentoring program initially focused on pairing senior female leaders with more junior female mentees. Training materials were provided to all participants on what it means to be a good mentor or mentee, and each participant was required to sign a Mentor/Mentee Agreement.  Suggestions for meeting cadence, topics to discuss, and action items to focus on were also provided as was as a Mentoring Action Plan. This action plan asked mentors and mentees to discuss the mentee's short and long-term career goals and identify development objectives, action items, potential barriers, and success measures for these goals. Ultimately, the mentoring program was designed to give participants an opportunity to build lasting relationships and discuss actionable career objectives.
Due to the success of the program over the years, the Women of Mattel ERG eventually decided to expand the program so that both men and women are eligible for the program.
Outcomes
Expanding the scope allowed for a more diverse range of mentorship relationships as the number of mentors and mentees grew. Now each year has approximately 100 participants, with other mentorship relationships continuing from previous years. Over the years this program has also included Reverse Mentoring pairings in which a more junior employee will serve as the mentor for a more senior leader. 
As we look to expand our ERG network, we hope this will serve as a mentoring model that can be scaled to other Mattel locations around the world.
Get In Touch
Learn more about what organizations are doing to act on diversity and inclusion.
Contact Us