Mary T. Washington Wylie (MTWW) Internship Preparation Program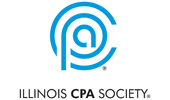 Mary T. Washington Wylie (MTWW) Internship Preparation Program
Challenge
Nationally, minority representation in the accounting profession and in partner-level positions is far lower than it should be. The American Institute of CPAs' 2017 Trends Report showed that minority populations (African Americans, Hispanics, Asian/Pacific, Two or more races, and Other) hold just under 5% of all partnerships. In a nation where minorities will soon comprise more than half the total population, Whites held 78% of positions and 95% of partnerships.
Actions
In 2013, the Illinois CPA Society hosted its first Mary T. Washington Wylie Program, which was named in recognition of the first female African American CPA in the nation. The three-day annual program provides 25 select minority accounting students with access to training and resources essential in their transition from student to professional. We partner with accounting faculty, companies, firms, and minority associations to develop and execute the program. Activities include networking, business etiquette training, a resume workshop, and mock interviews. Additionally, on the final day all students interview for paid internships and are awarded a $500 scholarship.
Outcomes
From 2013–2019, 175 diverse scholars have participated - 85 Black/African American, 63 Hispanic/Latino, 17 Asian/Pacific Islander, 9 Two or more races, 1 Other. As a result of the program, more than 85% accepted leadership, internship, or full-time positions, and 19 passed the CPA exam.
Mary T. Washington Wylie was a visionary and a trailblazer. As a tribute to her legacy, this nationally recognized program offers guidance and opens doors of opportunity to diverse and deserving students interested in accounting. The students soak up the information provided and grow tremendously in three short days. The goal is to have them walk away not only prepared, but actually accepting offers for their first paid accounting internships.
Get In Touch
Learn more about what organizations are doing to act on diversity and inclusion.
Contact Us