Leadership engagement in Diversity and Inclusion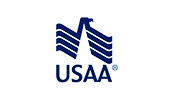 Leadership engagement in Diversity and Inclusion
Challenge
USAA wanted leaders to be more involved in Diversity and Inclusion (D&I) efforts. We established two D&I advisory groups comprised of senior leaders aligned to functional areas and D&I teams. 
Actions
Involving senior leadership reinforces the importance of D&I in all areas and levels of the business and leads to greater accountability. Led by a member from USM's executive leadership team, the Executive Diversity Advisory Group includes senior level leaders. This group provides strategic advice to the CEO and Chief Diversity Officer to address workforce diversity and employee inclusion efforts. The Joint Advisory Group is made up of executive sponsors of USM's employee-led D&I teams and other advocates. These leaders provide operation-level advice to the diversity office programs team regarding efforts and activities. Collaboration in these groups enhance goal alignment, best practice sharing and awareness of matters impacting specific diversity interest groups throughout the organization. 
Outcomes
Leadership involvement and advocacy reinforces USAA's commitment to diversity and inclusion. Leaders have a greater ownership of USAA's D&I actions plans as well as more accountability to deliver on USAA's goal of fostering a diverse workforce.
If you want a diverse, inclusive work environment, leaders must embrace and model that vision. The senior leaders who are in our advisory groups have passion, insight and experience that ensures we are applying the best practices and strategies.
Get In Touch
Learn more about what organizations are doing to act on diversity and inclusion.
Contact Us