Investing in and Supporting STEM Organizations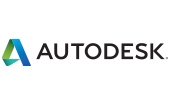 Investing in and Supporting STEM Organizations
Challenge
Although the current pipeline of underrepresented minorities and women is not fully utilized, there is still a vital need to grow that pipeline to ensure these groups can fully participate in and benefit from the technology ecosystem.
Actions
Autodesk invests in many different organizations at the K-12 level, at the university level, as well as the adult level to ensure that many underrepresented groups will have the preparedness and the opportunity to participate in the dramatic technological shifts occurring in the world.  
At the K-12 level, groups where Autodesk has invested include:
Girls Who Code
Black Girls Code
Summer Math and Science Honors institute (run by the Level Playing Field Institute)
Hip Hop Architecture Camps
Students Rising Above
First Robotics (with our emphasis on gender balance of our teams)
Inneract Project (Ensuring diversity of youth in design)
At the University Level, Autodesk supports organizations including:
National Society of Black Engineers (NSBE)
Society of Women Engineers (SWE)
Society of Hispanic Professional Engineers (SHPE)
Student Chapters of these SWE, NSBE and SHPE at MIT, Stanford, University of California Berkeley, Howard University and University of Texas El Paso
National Action Council for Minorities in Engineering
Code2040 
At the Post Graduate level, Autodesk supports:
Techwomen
Girls in Tech
Women Who Code
Yes We Code
Women in Automotive
Groundbreaking Women in Construction
Women in BIM
In addition, Autodesk, through its free software program for students at all levels, gives access as well as training to people worldwide to level the playing field in terms of opportunity.
Outcomes
We are in the first 1-2 years of many of these relationships so we are still gathering specific metrics, particularly since we are usually one of many partners for these organization. However, our K-12 partners' efforts reach more than 2000 children annually, our university level partners reach more than 10,000 students per year, and our professional efforts reach more than 5,000 people annually.
Get In Touch
Learn more about what organizations are doing to act on diversity and inclusion.
Contact Us