Interpublic Diverse Emerging and Aspiring Leaders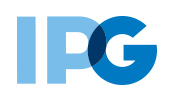 Interpublic Diverse Emerging and Aspiring Leaders
Challenge
To create a program that develops and advances diverse talent into senior leadership and executive roles.
Actions
In keeping with Interpublic Group's (IPG) longstanding commitment to diversity and inclusion, in 2014, IPG launched an innovative program aimed at filling a void of targeted efforts to develop and advance diverse talent into senior leadership and executive roles. The program design was based on research from several sources, which showed that relationships are central to promotion opportunities and that women and people of color often do not receive the career coaching and feedback they need to thrive. In addition, research showed us that access to informal networks and mentoring are important factors in upward mobility for diverse talent.
The program, the Interpublic Diverse Emerging Aspiring Leaders (IDEAL) initiative, includes classroom training for senior-level women and People of Color, along with their managers, as well as rotating mentoring relationships and intensive career planning. IDEAL is unique among leadership development programs. Typically high potentials are taken out of their environment, trained and then returned to the same ecosystem, and in most instances they do not have the opportunity to address career derailers associated with diversity. IDEAL goes beyond investing in the talent alone, but also changes the context for their progress by providing structured support, enhancing working relationships with their managers and specifically addressing obstacles resulting from working across differences.
Outcomes
The program has shown encouraging results. Specifically:
61% of protégés have been promoted.
82% of participants report improved business, strategic and financial acumen.
91% of managers report that their coaching and management skills improved.
100 of managers report that they are better equipped to help navigate diversity issues.
Get In Touch
Learn more about what organizations are doing to act on diversity and inclusion.
Contact Us