Innovative Approaches to Hiring and Retaining Individuals with Disabilities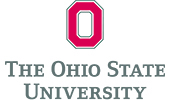 Innovative Approaches to Hiring and Retaining Individuals with Disabilities
Challenge
Utilize innovative ideas to increase hiring and retention rates for individuals with disabilities and develop a best practices guide to influence higher education peers.
Actions
The Ohio State University collaborated with Opportunities for Ohioans with Disabilities (OOD), the state agency responsible for workforce development and job placement for individuals with disabilities, and successfully competed for a grant funded by a non-profit organization. The grant funds a fulltime OOD career specialist to focus exclusively on Ohio State's effort to enhance the recruitment and retention of individuals with disabilities and cultivate best practices for creating an inclusive work environment. The specialist functions as a part of Ohio State's Human Resources team and works collaboratively with key partners throughout the university. Despite the university's decentralized business structure, the specialist has formed strong connections with hiring managers, influential people, and numerous departments essential to the success of the initiative. As the specialist becomes more familiar with Ohio State's business processes, areas of opportunity for efficiency and effectiveness have been identified and multi-departmental teams collaborate to identify the most appropriate solution. Nationally, this is the first time that a state agency and hiring organization have implemented this collaborative model.
Outcomes
In the first year, applicants with disabilities supported by the career specialist were hired at twice the rate of individuals with disabilities who were not supported. In addition, the individuals hired at Ohio State have a higher hourly wage than the average OOD client, have access to a pension plan and full benefits package, and have maintained a 100% retention rate. Furthermore, Ohio State has begun collecting valuable data it will use to create a best practices guide.  The guide will contain hiring and retention strategies for individuals with disabilities and will enable other higher education institutions to influence and support this initiative nationwide.
Get In Touch
Learn more about what organizations are doing to act on diversity and inclusion.
Contact Us