Increasing Homeownership Opportunities for All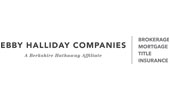 Increasing Homeownership Opportunities for All
Challenge
Recruiting, hiring and retaining loan officers to better serve our diverse North Texas community. 
Actions
As a company, we recognized the need to hire loan officers from diverse backgrounds and ethnicities in order to best serve our increasingly diverse North Texas population. It is a priority for us to provide our clients loan officers that they enjoy working with and who serve their home-buying and selling needs by providing a variety of loan products appropriate to their needs.
Outcomes
We recently added two loan officers, Niccole Booker and Gary Walters, within Prosperity Mortgage who are dedicated to expanding our product lines and mortgage opportunities to more North Texas communities, in particular, historically underserved segments of Dallas-Fort Worth. We are dedicated, as a company, to growing our product offerings and serving underrepresented populations across North Texas.
We are committed to growing our brands and offering our full range of real estate services to every member of our North Texas community who dreams of making homeownership a reality.
Get In Touch
Learn more about what organizations are doing to act on diversity and inclusion.
Contact Us