Increase inclusivity and engagement of the LGBTQ Community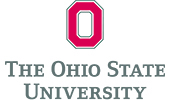 Increase inclusivity and engagement of the LGBTQ Community
Challenge
Developing training, programming, and resources that support increased inclusivity and engagement of the LGBTQ community.
Actions
The Ohio State University firmly believes in equality for the LGBTQ community, for students, employees, and the general community.  The university's Multicultural Center supports and advocates for the unique academic and social needs of lesbian, gay, bisexual, trans, queer or questioning, intersex, asexual, and pansexual (LGBTQIAP) students and communities across Ohio State. The Center nurtures reflective thought and provides a welcoming and inclusive space for all members of the university to explore issues related to sexual and gender identity, to learn more about LGBTQIAP communities, and to engage the support of people marginalized because of their sexual and/or gender identities and expression. 
Through the MCC's programming, leadership development, training, educational resources, and service-learning opportunities, and LGBTQ Initiatives, the MCC furthers the academic mission of Ohio State.  The MCC creates extraordinary experiences for university students, staff, faculty, and for the for the Central Ohio community.
Ohio State strongly encourages their staff to participate and attend as many Multicultural Center trainings and programs as possible.
Outcomes
Increased inclusivity and engagement of LGBTQ students, staff, faculty, and community members.
Ohio State derives great strength from bringing together outstanding individuals from a wide variety of backgrounds. We provide a broad range of resources, services and programs to create a welcoming environment for all Buckeyes and the communities we serve. Inclusive excellence enriches our pursuit, discovery and sharing of knowledge. It is the collective sum of our experiences that makes us so strong.
Get In Touch
Learn more about what organizations are doing to act on diversity and inclusion.
Contact Us