Inclusive Leadership Skill Development Workshops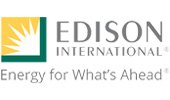 Inclusive Leadership Skill Development Workshops
Challenge
Establish diversity and inclusion as a business imperative
Expand understanding of diversity and the impact of inclusion on culture and performance.
Equip leaders with the skills to leverage diversity for higher performance
Develop skills for culturally competent communication, identifying and mitigating unconscious bias and building inclusive teams.
Actions
Provide voluntary two-day workshops with a cross section of diverse leaders from throughout the company representing various organizational units.
Reframe leaders' thinking about diversity and inclusion, including implications for higher performance.
Discuss how one's own background and experience can contribute to unconscious bias and explore how an employee's experiences contribute to their beliefs about the culture of the company.
Provide a 30-day break between sessions to practice applying skills and meet with learning team to discuss the actions they commit to talking.
Outcomes
Two pilot sessions, with 50 volunteers, were conducted at the end of 2016 and early 2017. The participants included officers, executives, managers and employee resource group board members. Participants gave high ratings to the workshops due to the content, knowledgeable and engaging facilitator,  the open dialogue, opportunity to hear others' opinions and experiences and candid conversations about unconscious bias. Based on the feedback, five additional workshops were held in 2017 and a total of 12 are scheduled in 2018. Many, after hearing from their colleagues about their experiences in the workshops, have requested to be included in the workshops. Since the program's inception, all of Edison Intemational's senior leadership have participated in the program and several organizational units have required their leaders to attend.
At Edison International, we are leading the transformation of the electric power industry, and we know that our success is dependent on a diverse and inclusive workforce fueling more innovation, higher performance and better results. Our unique value proposition is simple, 'Diversity defines who we are and inclusion defines how we approach our day to day'.
Get In Touch
Learn more about what organizations are doing to act on diversity and inclusion.
Contact Us