Inclusion Education and Training Seattle Children's Hospital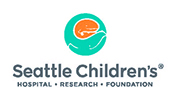 Inclusion Education and Training Seattle Children's Hospital
Challenge
Through surveys and focus group feedback, we learned our workforce wanted education in equity, diversity and inclusion. Staff sought to understand the difference between equity and equality; to have leaders equipped to support them in diversity and inclusion conversations; to address unconscious bias as it effected patients and staff advancement opportunities; to improve language access; and to create a culture of equity at Seattle Children's.
Actions
Launched in March 2017, we offer a full-day Equity, Diversity and Inclusion (EDI) training. The first phase of training is tailored for those in supervisory roles, providers and faculty. Training is designed to equip leaders with a common language, transform perspectives, and prepare them to apply an equity lens in their work. 
Based on feedback from experts and other health systems who have done this work, we believe it is important that leaders are the first to participate in this new curriculum. By doing so, we are prepared to lead and model the importance of this work for our organization.
EDI Education Objectives:
Develop a common language for equity, diversity and inclusion to support communication
Recognize the historical context of equity, diversity and inclusion
Describe the roles of privilege and oppression in systems and institutions
Recognize the interplay of "isms"
Discover how to apply an equity lens
Implement a post-training action plan that includes development of a personal EDI story
Outcomes
EDI Training continues for leaders throughout 2018.
We are in the process of expanding this offering and are developing a training for our staff.
Seattle Children's welcomes all, cares for all and values all of our patients, families and team members — regardless of where they're from, how they worship, who they love or how they identify. We place great value in the diversity of our patients, their families, and our staff and faculty members. Our efforts and advocacy will continue to pursue a diverse and inclusive workplace, which creates a rich environment where we can grow and learn from each other. We will not let fear or differences divide us; we will let hope, care and cures bring us together.
Get In Touch
Learn more about what organizations are doing to act on diversity and inclusion.
Contact Us